Sensory Experience of Perception
Painting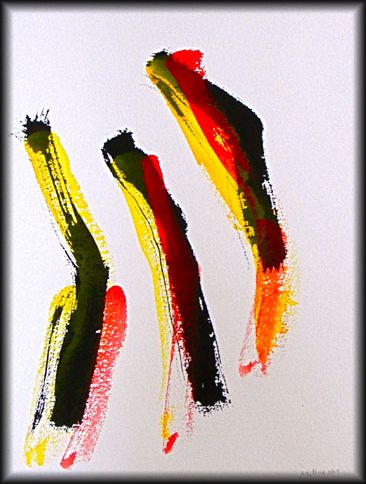 My work, although mostly non-objective, is grounded in the physical world, from landscapes to astronomical observations of objects in the invisible range of the spectrum. I sometimes find representational paintings interesting and worthwhile to produce.
This image is based on sketches of fall foliage I made at the foot of Venado Peak, a 14,000-foot mountain north of Taos, New Mexico. I began with representational drawings of scrub oak plants. Some months later I made several watercolors based on those drawings. The paintings, at a considerable remove from the initial drawings, evoked a satisfying sensory experience, an immediate apprehension of the painting unmediated by representation or narrative.
Art is Really Important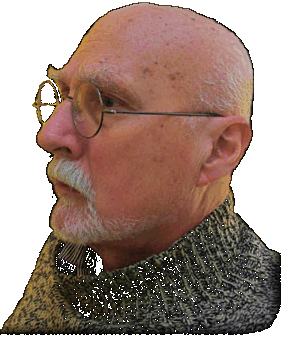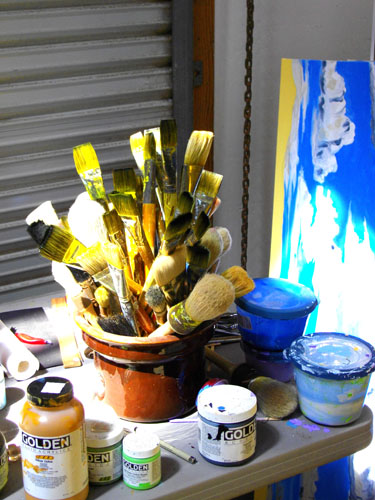 background image off
Studio & Darkroom
I work in an industrial building located three hours north of San Francisco on the coast near Mendocino.
The painting studio is a cubical area two stories high, with skylights and white walls, but no windows. The back half of the building has a bathroom, an office where I usually sleep, and a workroom where I cut mats and mount prints. I have installed blackout curtains in anticipation of doing platinum printing. The darkroom is in a shed built against the rear of the building. Upstairs there is a one-bedroom apartment over the office and workroom.
When I bought the building twenty years ago the studio and darkroom had open framing and no insulation. They are now finished. The work areas are bright and welcoming.
I can see the Pacific from the upstairs landing. The Mendocino Land Trust recently (in 2011) bought Hare Creek Beach, a quarter of a mile to the north. It is a ten-minute walk from the studio. One can get down to the beach on south side of the creek using a small stepped path. The official trail is on the north side. You can usually get across the creek where it flows across the sand into the ocean without getting your wet feet. You then hike up to Highway 1, walk south across the bridge and then follow Old Coast Highway back to the studio.
I am conscious of the fact that Edward Weston and Charis Wilson drove along this road while working on Weston's Guggenheim grant. I often think of them when looking at my mailbox surrounded by berry bushes. They got married in Elk, a town about 20 miles south of here, in 1939.
My studio south of Fort Bragg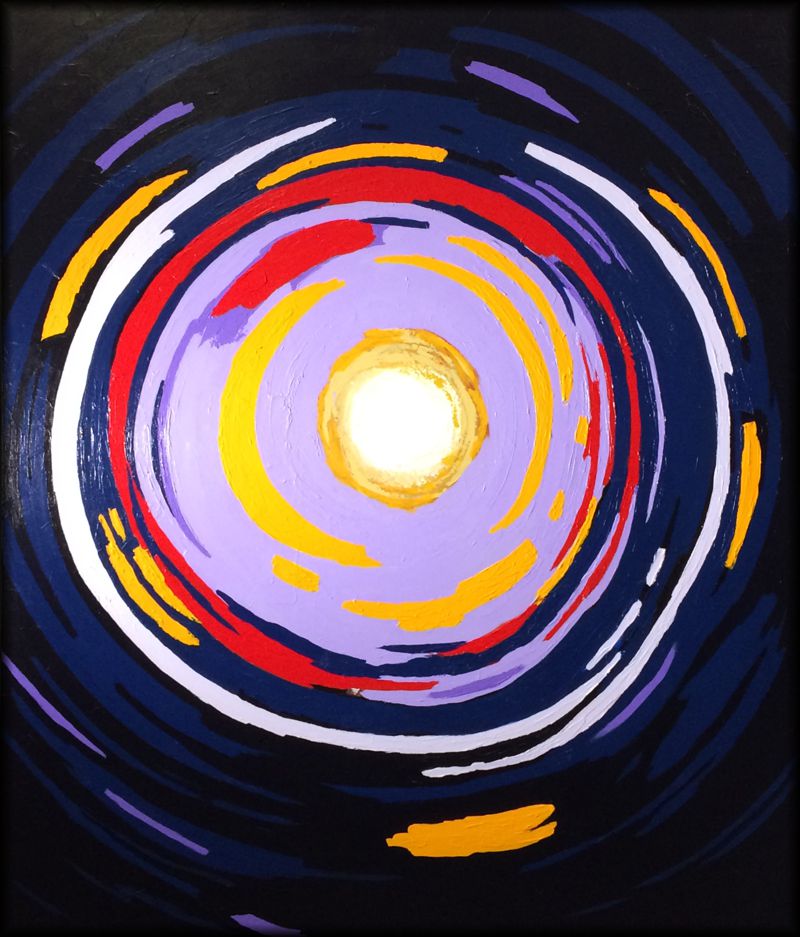 Large circular form painting
North Coast / Mendocino
I first came to the Mendocino Coast in 1963, on a forestry class field trip. I have been coming back ever since. I feel a strong connection to this remarkably beautiful place, and to the counter culture that took hold here in the early 1970's.
Shortly after graduating from UC Berkeley, my friend Kathy Blake moved to Mendocino with her husband Nat Bingham. Nat was a fisherman They built a dome and raised a family. Over the years we kept up and visited. When my children were young I brought them up to what I called the reservation to get them acquainted with my friends and to share with them some sense of my social and ideological roots.
As I do when travelling, I brought cameras – initially 35 mm, and subsequently, the large format cameras I began using over 20 years ago.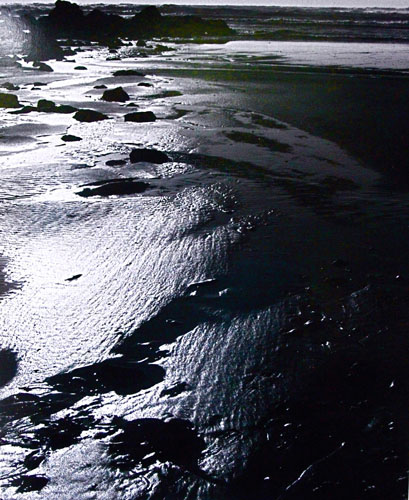 Hare Creek Beach

This eight foot wide painting began as a six inch newspaper clipping in an article about the Galapagos Islands. The clipping brought to mind views I had from the deck of the MS Bougainville of clouds above tropical islands.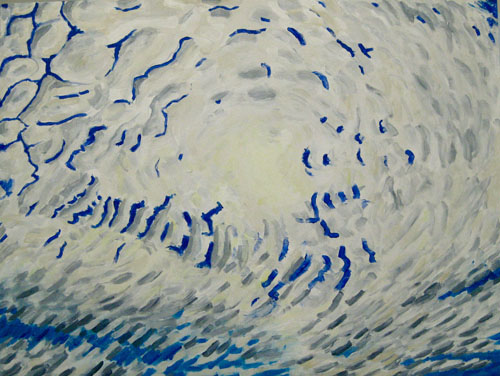 Cloud painting