Sensory Experience of Perception
PLACES
"I remember only ideas and sensations." (Ulysses, the Corrected Text, page 7.)
I'm sure I read this passage the several times I set out to read Ulysses. I didn't notice it, however, until I heard it read aloud recently. I was struck by how it treats ideas and sensations as aspects of knowing, and how knowing is entangled with and informed by the sensory experience of perception.
Perceptions are the results of sensation. Ideas are the products of cognition
Experiencing place is a complex multilayered experience. My earliest memories of place help me recall what I was feeling at the time, sounds — what people were saying, music, birds, traffic, animals — also smells, taste, weather.
Visual memories are a significant source of access to experiences of place. They are interwoven with knowledge acquired through study and travel.
My artistic and intellectual world is refracted through an amalgam of fragments from various categories of knowledge of place.
Zürich
Zürich is visually and culturally engaging. I like being there. Ich fühle mich in Zuri zuhause.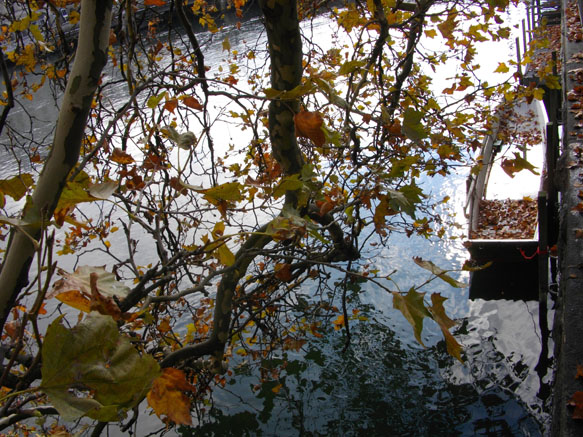 The Limmat where it flows from the Zürichsee
Paris ...
Paris is important. The city has its own page in the website.
Paris, and worn out shoes, German Expressionist Painters, Kandinsky
Aix en Provence
Where Cézanne lived and worked.
In the third week of October 2018, I visited Cézanne's studio. I also visited the quarry Bibémus, a locale where he frequently painted. I found Bibémus to be visually engaging and compellingly beautiful.
When I observed in person the subjects of various paintings from the locations where he made them, Cézanne's reorganization of the optical reality of the motifs was even more clearly evident than was apparent from looking at prints and photographs. It is obvious that Cézanne was indifferent to depicting beauty and was concerned, instead, with rearranging the compositional elements of what he was looking at, in order to create visually satisfactory paintings.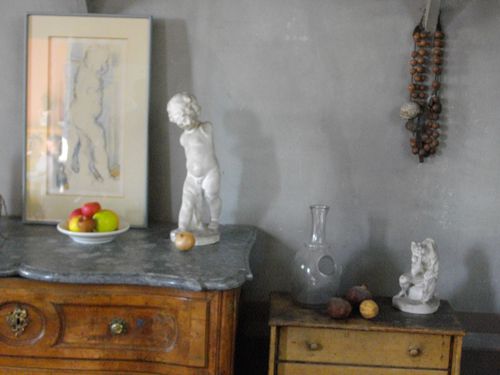 Cézanne's studio. September 17, 2018