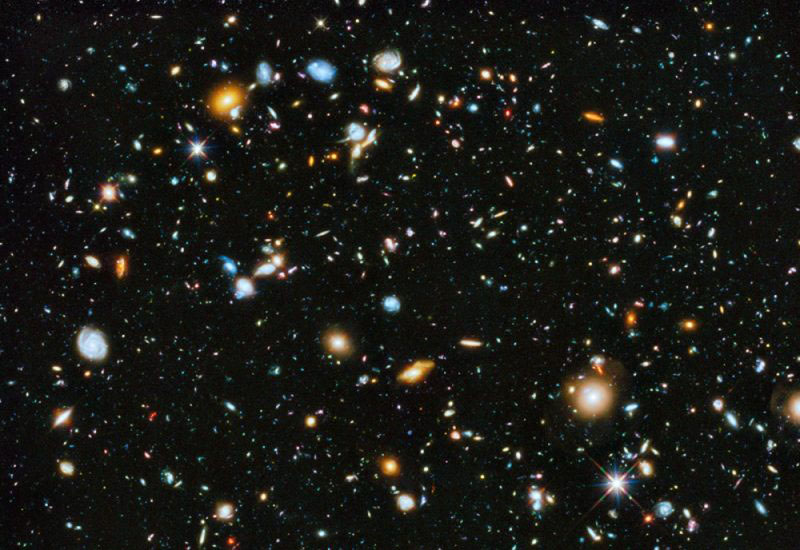 Digital image of a portion of the universe 14 billion light years from Earth
I use photographs as artworks, snapshots, to document places or events, to illustrate objects or ideas.
I use digital images for many purposes. I am ambivalent about using them to make artwork and have not yet done so.
Circular Forms
Circular forms are everywhere - stray cells floating in the aqueous humor, images occurring along the nerve path from the cornea to the brain, port holes, plates and bowls, wheels, large disks of silver and gold at Meso-American worship sites, tic-tac-toe, the Tropic of Capricorn and all the other lines of latiude and longitude, petroglyphs, the sun, planets, moons, the hole in the roof of the Pantheon, Venus in the night sky, orbits, large formations billions of light years on the other side of the the universe, Zen circles, rice crackers, black holes.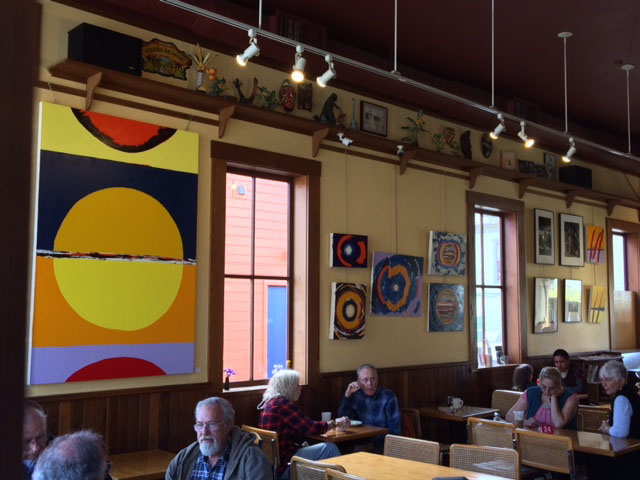 There are a number of circular forms in my paintings on the wall of the Headlands Coffee House in Fort Bragg, California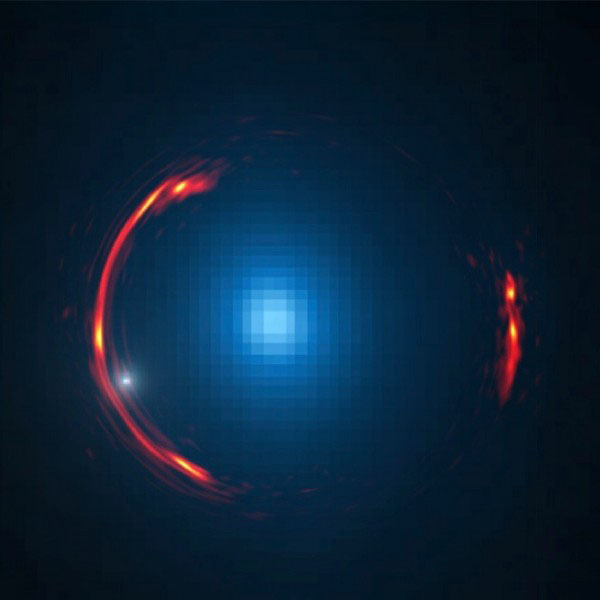 This circular form represents an Einstein ring several billion light years beyond our galaxy. It was captured at wavelengths beyond the visible portion of the spectrum and digitally transformed into an image we can see. I have used this arbitrary image as the starting point for several paintings.
Humans cannot see the object represented by the image. Paintings encouraged by it cannot be said to meaningfully resemble it.
The three photographs below have a rectilinear compositional format reminiscent of Richard Diebekorn's landscape-inspired Ocean Park paintings.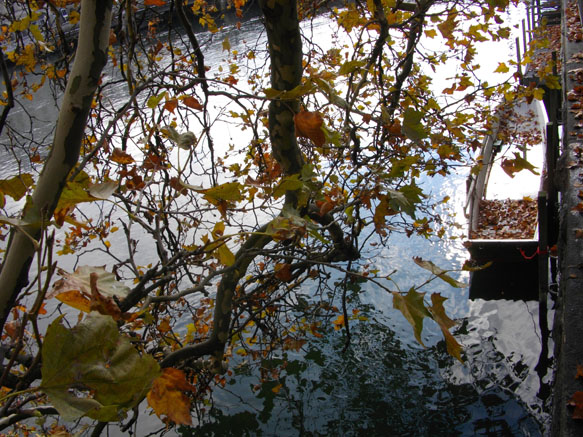 Limmat where it flows into the Zürichsee
This digital snapshot is pleasing to look at. It may be a fine art print