Eric Satie
My first hearing, in the spring of 1964, of Aldo Ciccolini's recording of Eric Satie's piano music was transformative. I was aware of Ravel, Debussy, Honegger, and other Impressionist composers. Their music was engaging, and distinct from the Classical music I'd listened to throughout my childhood. Satie's music was an altogether new experience for me.
Despite being pleasant to listen to, it lacked the melodic sweetness characteristic of most of the other French composers who were his contemporaries. (Honneger was Swiss but lived most of his life in France. He was a member of les Six.) It reminded me of austere West Coast jazz. Satie's music, especially as played by Ciccolini, was Modern.
I still enjoy listening to the music more than half a century after I first heard it. Much of the classical repertoire, to which I have listened since childhood, now seems tired and is no longer engaging. (I am still spellbound by Debussy's Syrinx, that was, for a while, the theme music for the 1950's era TV program Omnibus.)
Satie's residence is one of the places to which I go to when I visit Paris.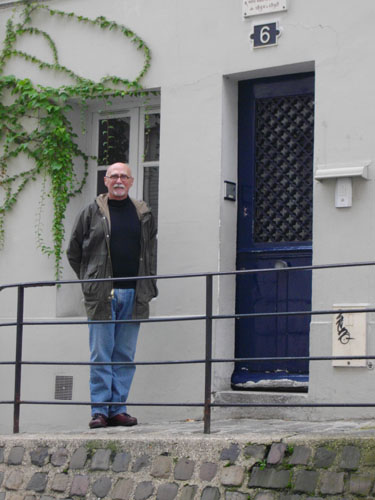 Eric Satie's residence
Odette
Odette, a shop selling only round baseball sized creme puffs, is a few steps from Shakespeare and Company, It is another of the places I go to in Paris. I try to limit my consumption to no more than two per day.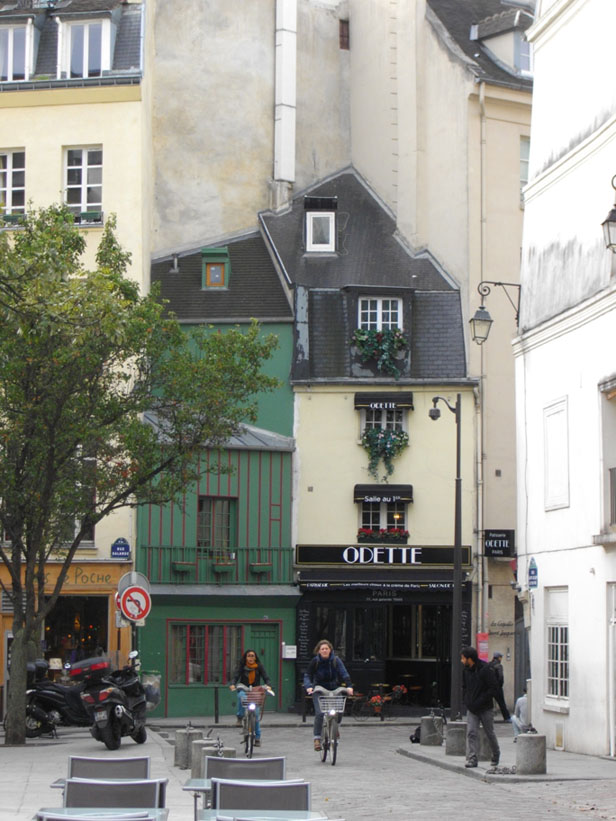 Odette